Saturday! Game day! First game day of the season! It was a bit odd to be in Seattle for Game Day - didn't quite feel right. It was rainy and overcast when we got up - none of that crisp, fall air to feel. But that's OK. We had a plan...
And that plan was to join 400 of our closest friends on a yacht for a tailgate party two and a half hours before the game!! We boarded the Spirit of Seattle and it took us all over Lake Washington. It then brought us right up to the stadium.
Dave and I had tickets in the middle of the Huskies seats. The fans were tremendously nice. The only person who threw their drink at us was Dave when he got so excited after a great play that his soda cup hit the guy in front of him while he was jumping up and down, spilling on us... The Washington fans were very spirited. The stadium was loud and rowdy and fun. At the end of the game, the LSU fans looked like their team lost because the team didn't play as well as expected. The Washington fans were cheering to the last second and looked like they were the fans of the winning team.
I think a wise man once said, "If you had fun, you won." (Not everyone will get that.)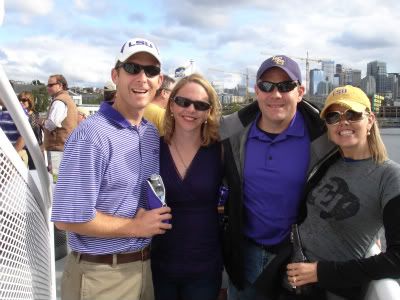 Photo of those NOT dressed to the hilt in purple and gold... We were the only ones who didn't look like either LSU fans OR Washington fans - whose colors also happen to be purple and gold. The CU shirt may have also thrown people off!!!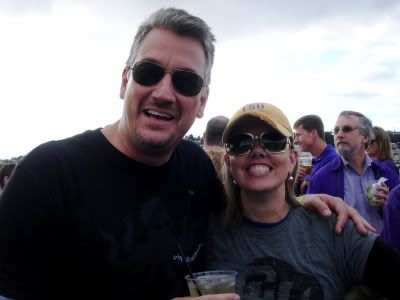 Nice, David! ;-)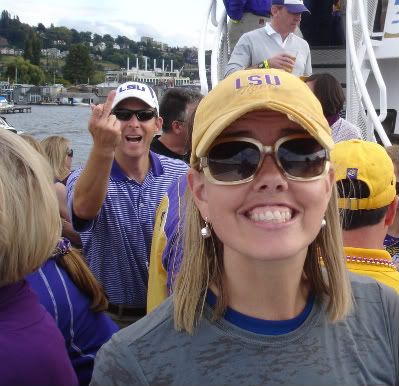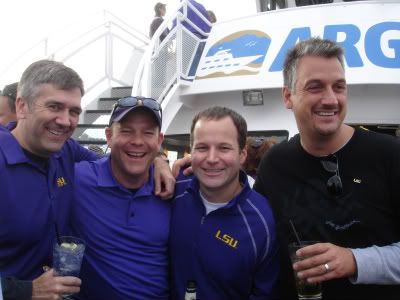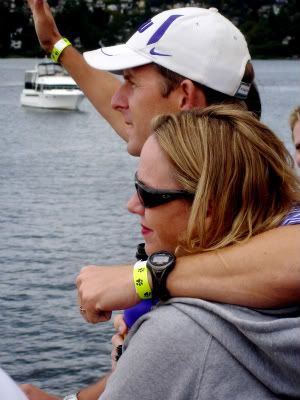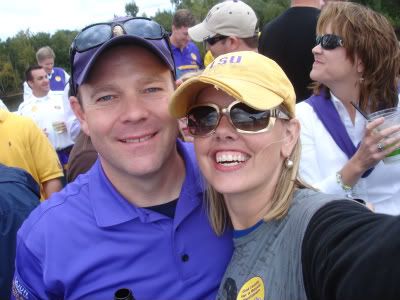 First cheering "GO Tigers" for the Tiger fans, then easily moving on to 'Tiger Bait' the Washington fans...